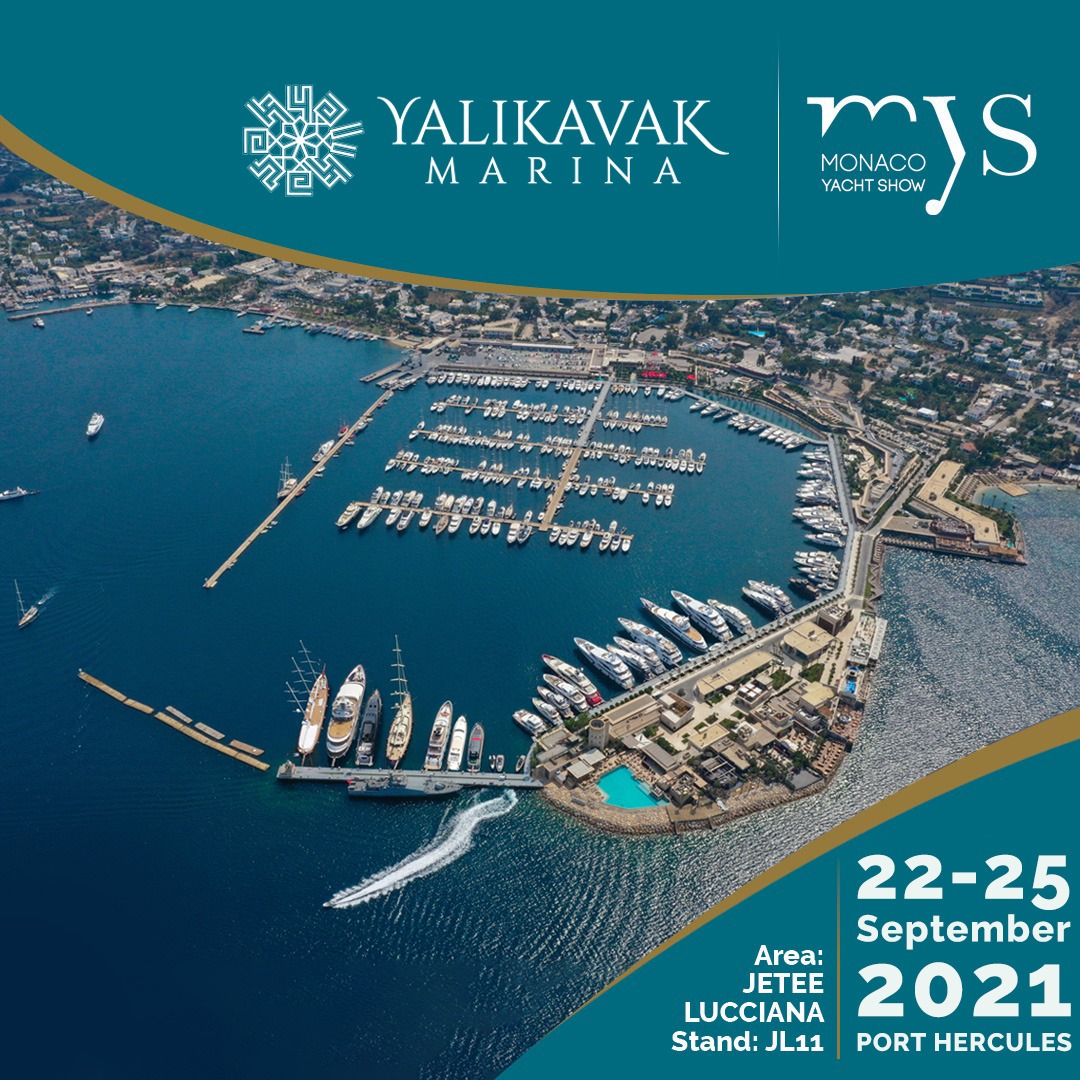 Yalıkavak Marina will represent the Turkish yachting and luxury tourism industry at the world's number one superyacht event, the Monaco Yacht Show 2021 at Monaco Port Hercules on September 22-25, 2021.
The winner of the "2020 Best International Marina" and "2018-2019 World's Best Superyacht Marina" awards given by one of the most prestigious institutions in the world yachting industry, The British Yacht Harbor Association (TYHA), and also the holder of 5 Gold Anchor ratings by TYHA and the first marina to hold "5 Gold Anchors Platinum" status in Turkey, Yalıkavak Marina is going to meet with the world yachting industry and yacht connoisseurs at the Monaco Yacht Show, at Port Hercules on 22-25 September 2021.
Marina Director Deniz Akaltan expressed their determination to actively participate in all international events supporting the vision of Yalıkavak Marina to become the ambassador of Turkish yachting tourism on the global arena and"As Yalıkavak Marina, we continue to participate in important shows around the world as part of our vision to represent Turkey. The Monaco Yacht Show offers great opportunities to make Turkey and Yalıkavak Marina the number one destination for luxury lifestyle enthusiasts and people who are passionate about the sea. Every year, we offer high-quality service to our 2 million guests, who come to visit Bodrum from all over the world, as well as international boats sailing in Turkey's stunning blue seas. We continue to represent Turkey worldwide by promoting the Bodrum Peninsula, known as the Turkish Riviera, and Yalıkavak Marina on international platforms," he added.
Yalıkavak Marina booth: Jetee Lucciana JL11